Tsum Valley & Ganesh Himal BC
Tsum Valley & Ganesh Himal BC
Best price guaranteed
Cancellation protected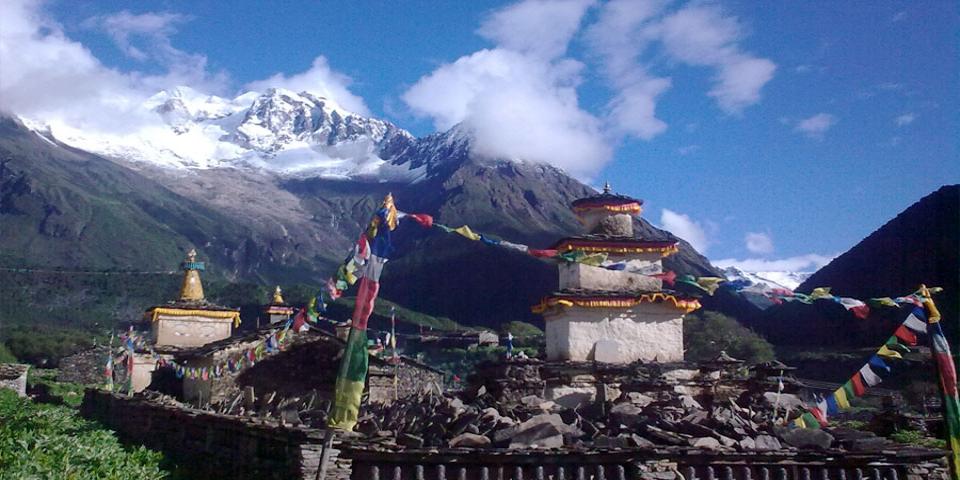 The remote Tsum Valley is one of the hidden gems of Nepal. Tsum Valley is known as the Beyul Kyimolung, the holy hidden valley of happiness first described by Guru Rimpoche (Padmasambhava) in the eighth century. Milarepa meditated in the caves of Piren Phu and there are centuries old nunneries.
The Tibetan Buddhist culture is still very prevalent in Tsum and the scenery is stunning with beautiful forests and countryside overshadowed by the towering Ganesh Himal. Tsum comes from the Tibetan word 'Tsombo', which means vivid and after visiting Tsum, you will understand how the valley got this name.
Many people combine the Tsum Valley with the Manaslu Circuit starting in Arughat Bazaar and ending in Besisahar. Besisahar is also the starting point for the Annapurna circuit. The trail starts low, passing through lush green countryside and small Hindu villages. You enter Tsum Valley from the main trail and will soon find yourself in beautiful pine and rhododendron forests. Heading east the valley opens up to reveal beautiful landscapes and small Tibetan-style villages. There are basic guesthouses all along the trail so you can choose if you want to camp or stay at the teahouses/guesthouses.
Trip Map
Altitude Map