Manaslu Base Camp Trek
Best price guaranteed
Cancellation protected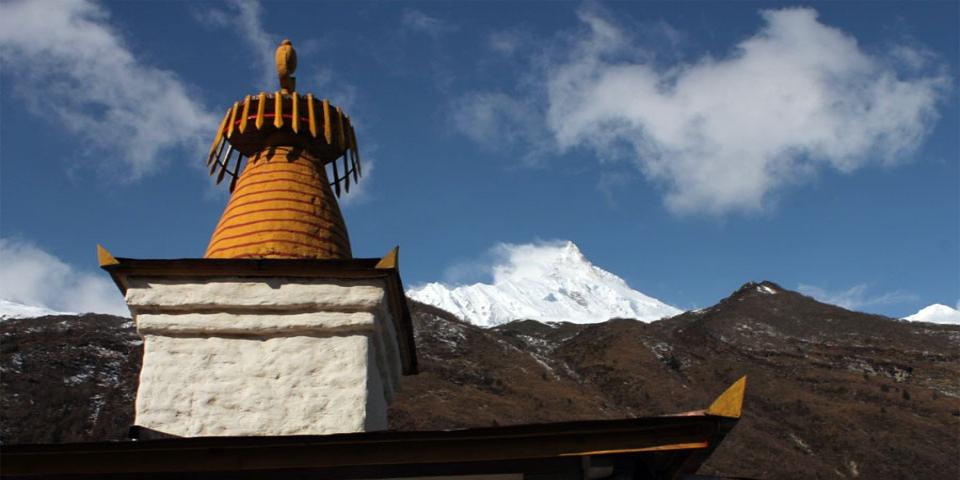 Manaslu (8,163m), the world's eighth highest peak and Its base camp, situated 40kms from Annapurna in west-central Nepal lies at the edge of one of the most out-of-the-way valleys in the Nepal. Literally Manaslu means "Mountain of the Spirit'. Also, it provides an option to Cho Oyu for those who want to climb a more assorted and difficult 8,000m.
Normally four camps are set up during the ascent to the summit. There are a few stretches of steep climbing and crevasses from Manaslu Base Camp I to Camp II and there is some climbing on slippery snow from Camp II to Camp III. Avalanches are a possibility from Camp III to Camp IV. Talking about the attractive views, you will observe wonderful views of Himalchuli (7893m), Manaslu (8163m), Ganesh Himal, Ngadi Chuli (7879m) and other beautiful peaks; you will also mark stunning varied landscape and diversity in plants and wildlife.
During Manaslu Base Camp Trek you will see different people like- Gurungs, a Tibeto-Burman people who follow Buddhism with influences of Hinduism live in this region. In low region there are many other castes of peoples like Brahmans, Chhetries, Newars, Ghales, Gurungs, and Tamangs.
Trip Map
Altitude Map