Jomsom Muktinath Trek
Best price guaranteed
Cancellation protected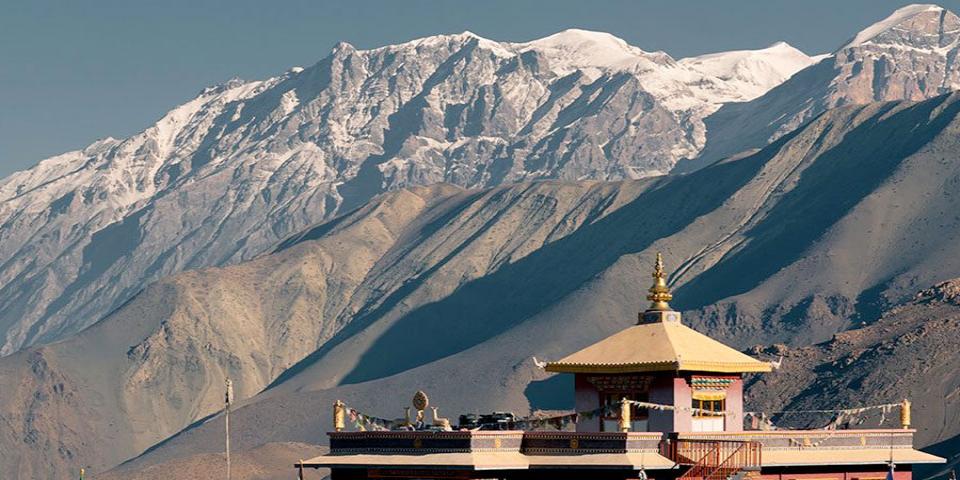 Jomsom Muktinath Trekking or Jomsom to Muktinath trek is situated North of Pokhara, Nepal's spectacular diversity appears at its finest The deep valleys and high mountains encircling the giant Annapurna Himal embrace a wide range of peoples and terrain, from subtropical jungle to a high, dry landscape resembling the Tibetan Plateau. This is the most popular trekking region, attracting over 75% of all trekkers (more than 30.000 annually). It's also among the tamest areas, with excellent lodges lining the main routes. Finding Nepal beneath the flood of trekkers can be difficult, but the scenery and culture are top-notch, and you can avoid the peak-season crush and still get fine weather and views.
The views of the mountains are spectacular, and the route actually crosses to the other side of the main Himalayan range for some unusual views of the northern flanks.
Accomodation
We will be staying at 3-star hotels in Kathmandu and Pokhara and the best available teahouses during the trek. We stay in 3 star hotel in Kathmandu and Pokhara. All accommodations are on twin-shared basis. Single supplement will be served on request and will cost an additional USD 250. Please understand that since you will be trekking in remote regions, the services in the teahouses will be basic. We will try our best to arrange rooms with attached washrooms; however, teahouses in some places do not have attached bathrooms.
Meals
During our Jomsom Muktinath Trek, we can enjoy authentic Nepalese food as well as the more common international cuisine (Tibetan, Continental, Italian, Indian, etc.). Breakfast and dinner will be served from the teahouse or from a lodge menu where we spend the night whereas lunch will be served on the way to the next destination. All meals will be provided during trekking while only breakfast will be available in Kathmandu and Pokhara. There will also be welcome and farewell dinners at last night.
Physical Fitness & Trekking Experience
Jomsom Muktinath Trek is categorized as an easy trek whereby your highest altitude will be 3,710m/12,170ft. Your will be walking for an average of 5-6 hours a day with a light backpack on this trip. The longest hours of walking is anywhere between 6-7 hours. Although categorized as an easy trek, it is important that this categorization is relative to other treks in Nepal. You are requested to train with light jogging and fitness routine at least three months prior to the beginning of the trek. High altitude trekking experience is an asset, but it is not compulsory. Anyone with a medical history is requested to consult their physician before booking the trip.
Best Season
Spring (March to May) and Autumn (September to November) are the best months for the Jomsom Muktinath Trek. Although this trip can be taken during winter, the cold temperature might not be suitable for everyone.
Trip Departure Dates
Check available trip start dates and cost for Jomsom Muktinath Trek. Please contact us for your customized departure date.
Trip Map
Altitude Map