Tibet EBC Mountain Bike Tour
Tibet EBC Mountain Bike Tour
Best price guaranteed
Cancellation protected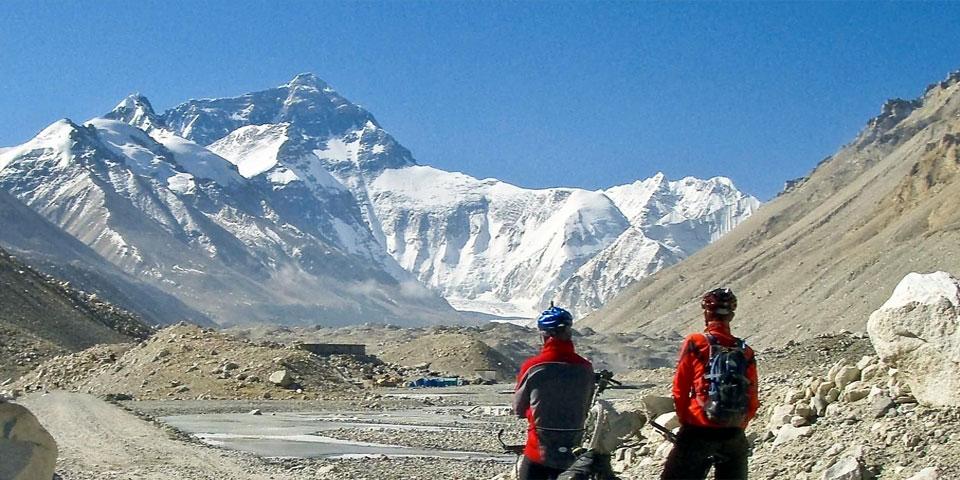 Tibet, with its diverse topological features ranging from arid flat terrain to the highest peak on the earth, makes a perfect mountain biking destination for intrepid bikers. Mountain biking along challenging trail through the vast plateau of Tibet across several 5000+ meter high mountain passes amidst grand vistas of highest peaks in the world is the ultimate biking experience of a lifetime.
Travelling by bicycle in Tibet offers a kind of challenging ways to see the roof of the world. Just as a cycling excursion in Tibet makes the tour more interesting wheeling on the edge-shaped mountains and trails on the highland valleys. The additional concern relating to bicycling in Tibet may keep you in fitness position for a journey of such nature. The bicycling in Tibet is considered to be the highest mountain biking in the world. We have to take the demands of big climbs, rough roads, remote surroundings, and extremely high elevations.
Here is the Ultimate Mountain Bike Tour Lhasa to Kathmandu, which is the world's Longest & Deepest Mountain Bike descent. The only trip in the world where one can continue to Everest Base Camp with bike! Over the Tibet plateau we pedal on endless crushed stone runways at settlements, monasteries and palaces. And the high point of this journey when comes, we will go to the monastery of Rongbuk and the Mount Everest Base Camp (5200). On this journey we stay overnight in hotels and in tents. Guides and the escort crew from Nepal and Tibet provide smooth operational sequence.
Trip Map