Nar Phu Hidden Valley Trek
Nar Phu Hidden Valley Trek
Best price guaranteed
Cancellation protected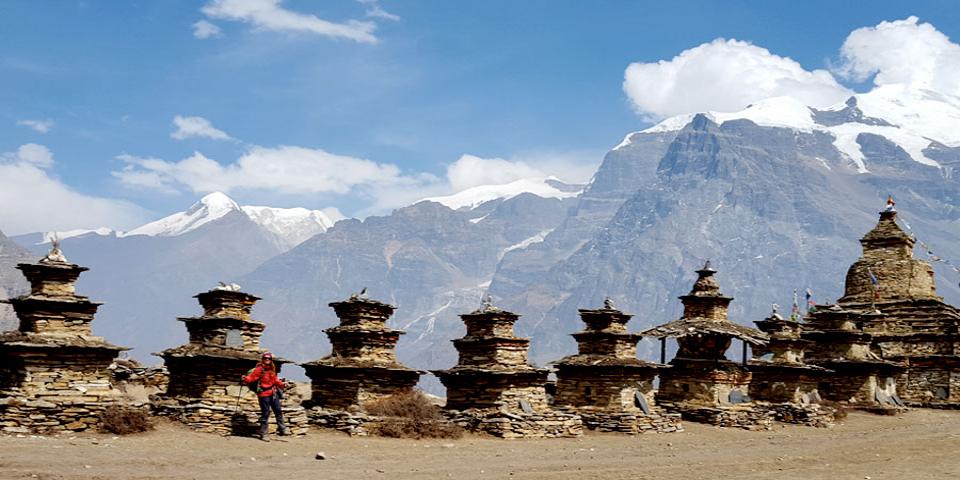 Narphu is the unique and less traveled destination inside popular Annapurna region trail. A newly opened region for trekking in recent years resembles the landscapes pretty similar to Tibet. A rugged and wild trek, this trek takes you to the exotic Nar Phu Valley that lies in the remote corner of the Annapurna region. The Nar Phu valley is a trek that combines remote villages of Nar and Phu, narrow canyons, lovely forests, amazing rock formations, yaks, monasteries, Kang La Pass and unique Himalayan cultures. Visited by very few trekkers this exotic land offers medieval Tibetan culture in undisturbed form, dramatic mountain views and great alpine scenery.
Nar Phu Valley Trekking delights you with wonderful age old traditional Tibetan villages, astonishing rock formations, high altitude grazing settlements, narrow canyons, deep forests and majestic snow clad peaks. An exciting place to, venture out and get, a closer look into a less known world and be dazzled by the wonders in each step that you take while trekking this region.
During our Nar Phu Trekking, You could enjoy authentic Nepalese food as well the more common international cuisine (Tibetan, Continental, Italian, Indian, etc.). Breakfast and dinner will be served from the tea-houses or from a lodge menu where we spend the night whereas lunch will be served on the way to the next destination. All meals will be provided during trekking while only breakfast will be available while in Kathmandu and Pokhara. There will also be welcome and farewell dinners for guests.
Physical Fitness for The Trek
This is moderate trek suitable for passionate walkers with the ability to walk at least 5-7 hours a day with a light day pack. Walking in higher altitudes is more physically demanding than walking in lower altitudes; however, if we are in excellent health with average physical fitness and have a positive attitude, self confidence and strong determination, we can accomplish this trek successfully. Exercising and jogging regularly for some weeks prior to the trip is a good idea to enhance our strength and stability. Past hiking experience would be an asset but no technical skill is required for this trip. Participants with pre-existing medical conditions such as heart, lung, and blood diseases are required to consult their doctor before taking the trip. It is also advised that you inform Himalayan Glacier about the medical condition before booking the trek.
Best Time to Travel
Autumn (Sept. to Nov.) and Spring (March to May) are the best seasons for the Annapurna Base Camp Trek. The weather is sunny and warm with outstanding views. If you wish to avoid crowds and enjoy some alone time with nature then taking this trip during winter (Dec., Jan. and Feb.) could also be an option. However, the temperature during winter could be harsh for most guests. Trekking in the Summer or Monsoon seasons (June to Aug.) will be affected by rain but the Summer trek could be a boon for a keen botanist.
Trip Start Dates and Cost
Check available trip start dates and cost for Annapurna Base Camp Trek. For any assistance pleace contact us.
Trip Map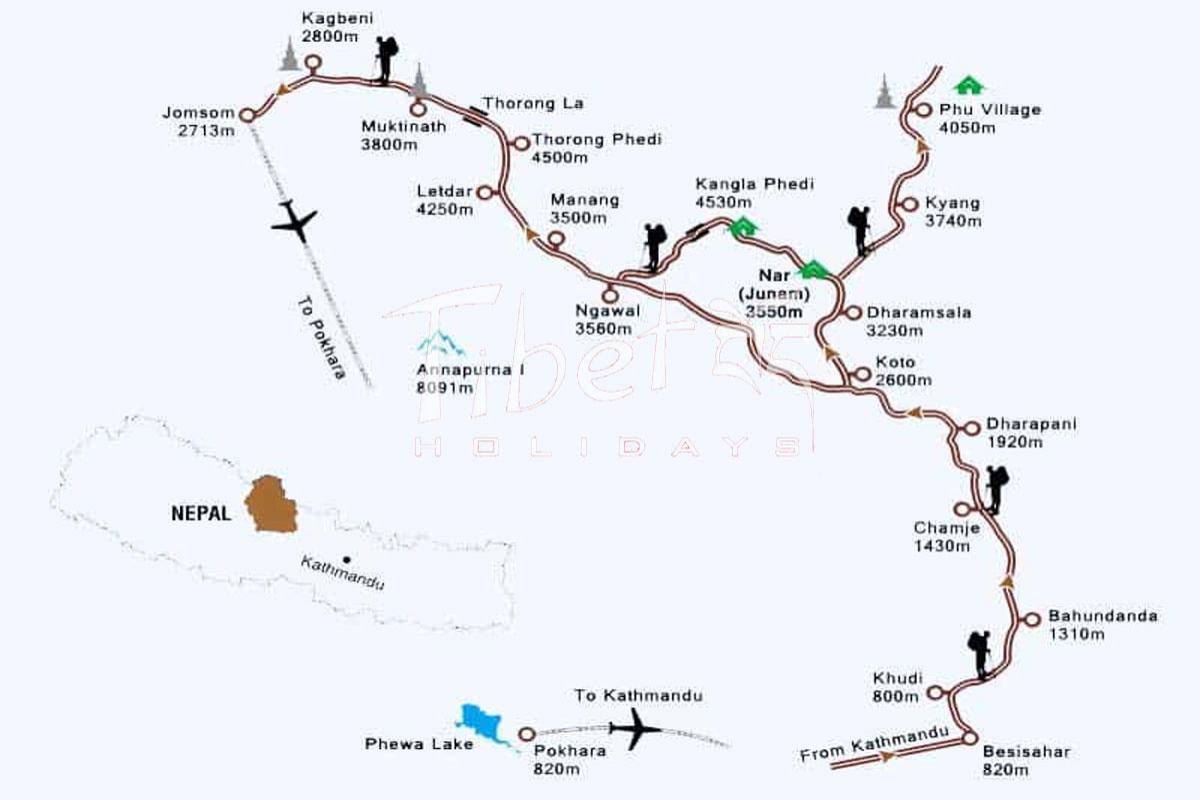 Altitude Map