Short Trekking Near Lhasa City
Short Trekking Near Lhasa City
9 Days •
Trip Duration: 8 Nights / 9 Days
Group size: 1-20 Pax
Ends in: Lhasa
Departure City: Lhasa
Max Altitude: 5300m
Activities: Sightseeing/Trekking
Overview
Trip Information
A short trekking around Lhasa would be an ideal choice to have great experience while you are in Lhasa that is Tsurphu to Yangbachen Trek as it is just 60km far from Lhasa city. This trek is an ideal choice to everyone who would like to have a short trekking near Lhasa to explore countryside and Tibetan village as well as it combines heavenly lake Namtso. Starting from the seat of Karmapa the Tsurpu monastery the trek leads toward Yangbachen hotspring crossing mangfifient Tibetan landscape and remote villages meeting with Nomads. It is a very romantic and panoramic trek near lhasa perhaps best trekking experience. Tsurphu to Yangpachen trek begins at Tsurphu Monastery walk crosses several alpine valleys like Leten valley, Bartso valley. This trek combines with alpine Valleys and mountain panoramas with visits to monasteries and a nunnery, cultural and wilderness. At the end combining Namtso lake is the most remarkable and cherishful experience which is sarrounded by Mt. Nyinchen Tangla range and beuty of Namtso itself.
Itinerary
Day 01: Arrive Lhasa and transfer to Hotel.
Our guide will assist you to check in Tibet with your permit at Lhasa airport. After completion of immigration formalities, you will be dropped to your hotel. The distance between airport to Lhasa city where you hotel is located is 65km, 1 hrs drive is required.
Day 02: Lhasa full day sightseeing
Full day guided tour in Lhasa. In the morning visit Potala, which was originally constructed in 637 by Songtsen Gampo, the first king of the united Tibet, and later expanded and served as the winter residence of the Dalai Lamas as well as the religious-political nexus of traditional Tibet? In the afternoon visit Jokhang monastery, the center of the Tibetan Buddhism and the sacred land of Buddhist followers where thousands of pilgrims come for worship every day. The temple, built in 647, is the earliest wood-and-masonry structure still existing in Tibet. Walk on the Barkhor street surrounding Jokhang, a big free market with its prolific stalls for selling local specialties.
Day 02: Lhasa full day sightseeing
It is another full day sightseeing in Lhasa, In the morning visit Drepung monastery the sacred land of Gelug Sect., which was established in 1416 and the second, third and fourth Dalai Lama once resided in. Afterwards visit Norbulinka, the summer residence of the Dalai Lamas. In the afternoon visit Sera monastery, which was created in 1419 and has always been an important Buddhist seminary. As rose are planted everywhere in the monastery, it is also called "the court of wild rose". Today still 200 lamas live in there. The "Buddhism Scriptures Debate" in Sera is very famous.
Day 03: Lhasa (3650M) / Tsurphu Monastery (4,500M):
Today we start trekking up the Valley. Follow the kora trail 10 minutes west to the Lingka( 4,550m) and continues walking through a rocky gorge to Shupshading ( 4,700m), Leten ( 5,090m) Same valley of drokpa (herders)families . Over night at Camp. ( if you want peace and quite, camp below Leten valley).
Day 05: Leten (5,090M) / Bartso (4,950M) 6 hrs (15 KM):
Today we have to trek for 5 hours. After 3 hours walk from Leten, we reach Lasar-la(5,400m) superb views of the surrounding mountains and south side of the Yangpachen valley. Continues trek to Bartso (4,950m). This is small Drokpa village.Overnight at Camp. or similar.
Day 06: Bartso to Dorje Ling Nunnery (4,474M) 4/5 hrs (15 KM):
We starts trek towards to Dorje Ling Nunnery passing Tajung(4,660m) , Nyinga Ri(4,800m). The centerpiece of this friendly nunnery, home to 68 nuns, is the red dukhang ( assembly hall). We can camp southwest of the Nunnery, by a small chapel or stay in a room at the Nunnery.
Day 07: Dorje Ling Nunnery to Yangbachen Monastery 5/6 hrs (15 KM) Drive to Namtso (4500M ) 3 hrs (150KM ):
Drive to Yangpachen. Visit Yangpachen monastery. Yangpachen is headed by Shamar Rinpoche (known as Shamapa – wearing a red hat) drive to Yangpachen hot springs ( 07 km ) is great to ease aching body. and further drive to Namtso. Stay at Guesthouse.
Day 08: Namtso Lake - Lhasa Drive (250km) & Lhasa Free day Shopping.
Explore Namtso Lake & Tashi Dho Kora. And Drive back to Lhasa and rest day free for your personal purpose.
Trip Inclusion
What is included?
All travel permit and all other necessary permits for this trekking;

All entrance ticket fees for all tourist sites listed in the itinerary;

Knowledgeable English-speaking local tour guide;

Personal comfortable, clean and safe vehicle with reliable local driver; vehicle ranging from 4WD land cruiser to minibus depending on the group size;

All lodging listed in the itinerary;

All meals listed in the above itinerary;

One shared big Oxygen tank in the car;

Tourist accident/casualty insurance;

First aid kit;
What is not included?
Flight or train to and out of Tibet;

Domestic flight/train to Tibet not listed in the itinerary. (We can provide you the domestic flight/train ticket booking service at the BEST discount price; please contact us our travel experts for the details.)

Meals not specified in the itinerary; usually it costs about USD3-15 per person for one meal in TAR (Tibet Autonomous Region).

Tips and gratitude to tour guide and driver;

Personal expenses, like laundry, phone call, snacks, soft drinks (please do the best to avoid the alcoholic beverages during your trip), optional tour activities, etc.
Reviews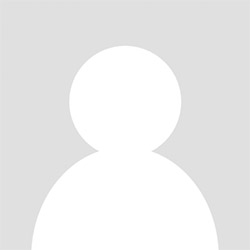 Tibet tour and our short trekking near Lhasa city was greatest experience of our lives.. All arrangements were greatly organized, Thank you for Tibet Holidays team for such a great organization of our trip. We are thankfull and will return with you some day!
Robert Cody & Family, New York, USA
---